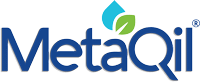 A PRODUCT THAT ALLEVIATES METALLIC TASTE
Use code GOOGLE for 10% off any item
MetaQil For Burning Mouth Syndrome
Burning mouth syndrome can come on suddenly or develop over time, the cause of this issue is unknown.BMS can cause metallic taste in the mouth, causing food to suddenly taste bitter or metallic.
MetaQil instantly relieves metallic and bitter tastes temporarily. 
MetaQil is an innovative mouth rinse that is scientifically designed to help immediately alleviate any metallic, bitter or unpleasant taste.
MetaQil contains ingredients such as monk fruit extract, essential oils, cooling agents and xylitol to help reduce taste alterations.
MetaQil is developed & manufactured in the USA, Buffalo, NY