MetaQil Is Announcing The Release Of An 8-oz Bottle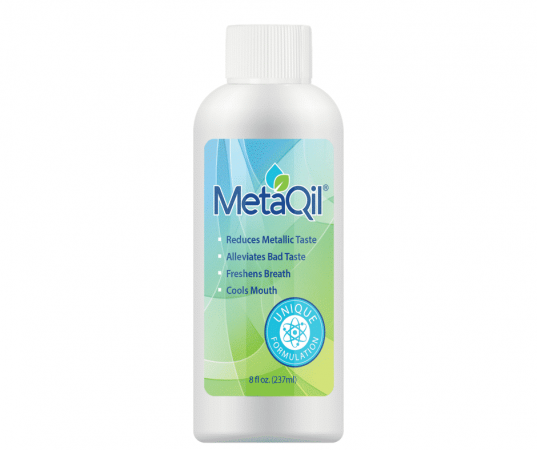 MetaQil has got some BIG news! On April 23, 2018, the company announced the introduction of an 8-ounce bottle to the MetaQil product line. The new bottle offers 4 times more product than the original 2-ounce bottle, which will make it much more convenient for people that use MetaQil regularly. No more need to buy multiple bottles to keep your supply stocked!
When will it be released for purchase? June 2018…about a month away! MetaQil has recently started to sell the 2oz. bottle on Amazon, which is a huge deal for any Prime members, who can get their bottles shipped free in 2 days with their subscription.
For our readers who haven't tried MetaQil yet, why haven't you?! It's got natural, safe ingredients like monk fruit extract, spearmint and peppermint, citric acid, natural mint derivative, vitamin E, xylitol, and sodium citrate. This mouth rinse helps to alleviate metallic and altered taste and can be used up to 4 times a day as needed! Even better, it's got a fresh, minty aftertaste to keep your mouth feeling clean and smelling great.
Learn more about MetaQil by clicking the buttons below. We work with physicians around the country to help their patients maintain a healthy lifestyle. Talk to your doctor or pharmacist about MetaQil and see if they have free samples for you to try.   
MetaQil mouth rinse alleviates metallic taste in the mouth, providing long-lasting comfort and relief.
While there currently is no permanent solution to eliminate metallic taste, MetaQil® has made it easier to temporarily alleviate it. The solution is safe, quick, and convenient to use.