National Stay out of the sun day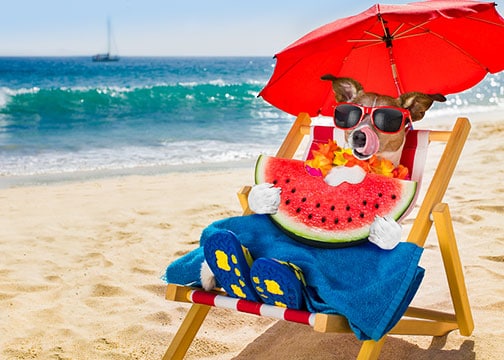 Coming up on July 3rd is the National Stay Out of the Sun Day. We know this sounds like a drag, but the benefits to giving your body a break from the sun are totally worth it. This holiday is to promote the health of the largest organ in our body: our skin!
In the 1940s, sun skincare first came to the American market as people were trying to find ways to prevent that painful burn from the sun. In 1956, the Coppertone girl became a huge hit and the brand took off as one of America's favorite ways to protect their skin. By 1978, the FDA began to regulate the sunscreen manufacturing process, ensuring standards of safety for all who used these creams and lotions to protect their skin from the sun's rays. Nowadays, sunscreen is widely known as the most accessible source to prevent skin cancer. Research has advanced over the years, proving to us that products like sunscreen could potentially save our lives. Although sunscreens are a great way to protect our skin, there is an even better solution: giving our bodies a break from the sun altogether. That's what National Stay Out of the Sun Day is all about.
So how can you participate in the celebration? Well, it's actually pretty easy. If you have a to-do list that has been ignored for the past two weeks, take this day to stay inside and work on whatever needs to be done. You'll feel so much better when it's completed, and your skin will thank you, too! If you're in the mood to relax, make the day a self-care day. Go get your nails or hair done, go see a movie, go shopping indoors. As much as we want to spend our time in the sun, taking a one-day break isn't so bad. If you're in the mood to be active, go to the gym! It IS possible to work up a sweat without getting sun damage from being outside. If you REALLY feel like you need to be outside on this day, at least find a shady spot to relax in. Bring an umbrella, wear a hat, do whatever you can to stay protected.
After all, keeping our skin away from the sun's damaging properties will result in more youthful, healthy skin! And who doesn't want that?