The Importance of Women's Health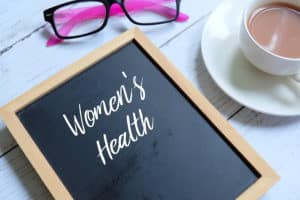 Women are powerful. They are the ones that teach us life lessons, care for us when we're sick, and watch us grow up. They're inspiring, making great strides in our current society, breaking boundaries, becoming a critical component of our scientific community and progress after fighting for many years. As the month of May begins, we want to remind our female audience that their health is important to us.
Yes, May 13th is Mother's Day, when we celebrate women and mothers who help us grow into the human beings we are. But the following week from Mother's Day to May 18th is also Women's Health Week, a time when we can focus on the importance of the mental and physical health of all of our women in society. Without self-care, women cannot achieve their full potential and do the inspiring things that they've been able to do for years and years to come.
What does self-care entail?
Women, especially mothers, sometimes tend to put others before themselves, but this week focuses on putting women's needs first. In terms of physical health, keeping up with physical activity, eating healthy, and scheduling annual check-ups are just some of the things suggested. Self-exams and screening for breast cancer are also imperative when considering women's overall health. So taking the time to find stress-free environments and meditating daily can promote good mental health and happiness, which will ultimately lead to a better overall quality of life.
So with that said, we want to thank women everywhere…thanks for being you. Don't forget to take care of yourself!