Chautauqua Dental Congress 2021
Lubricity Premium Dry Mouth Spray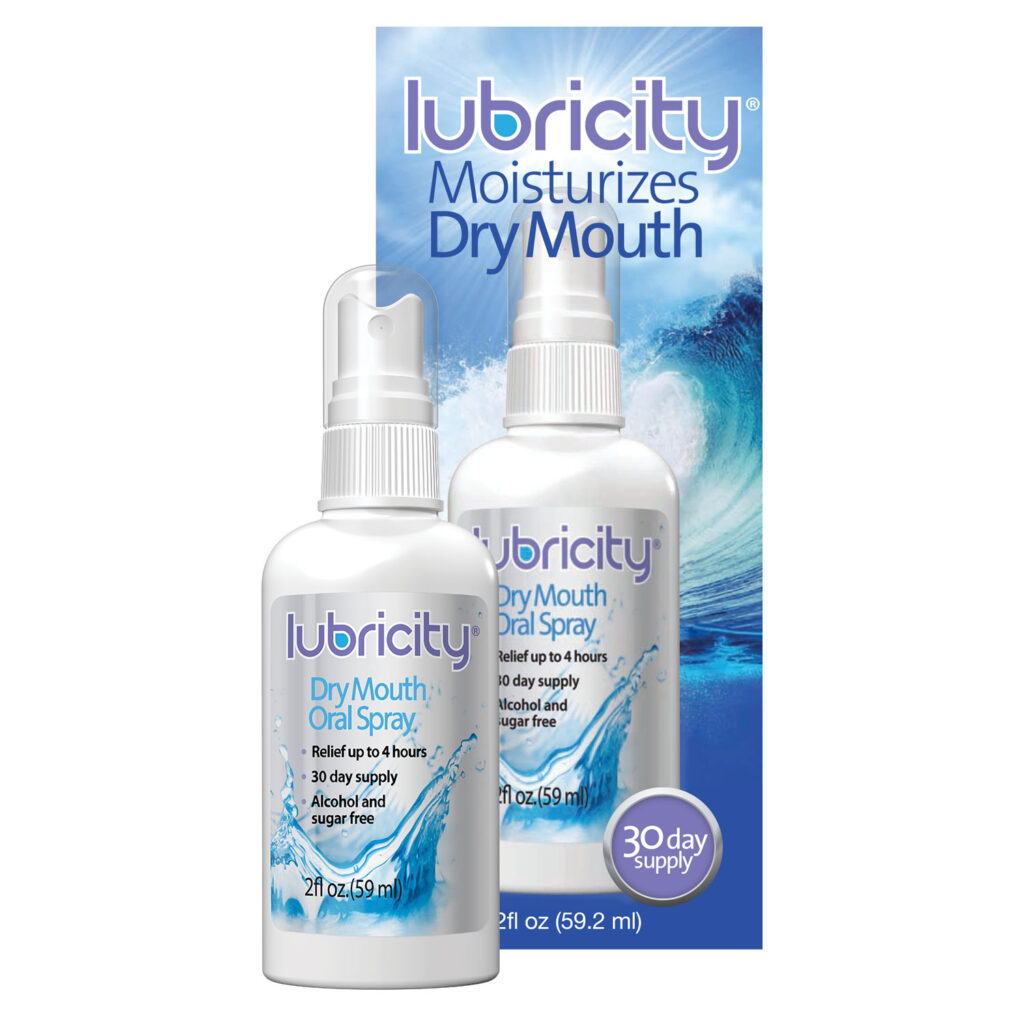 Lubricity is a premium Natural Dry Mouth Spray that works! Our simple and effective formula is a breakthrough in the treatment of xerostomia (link to our blog of xerostomia), or dry mouth symptoms (link to our blog of xerostomia). Lubricity's formula includes hyaluronic acid, the ingredient that helps seal in the mouth's natural moisture creating a soothing and hydrated feeling. In fact, nearly 70% of participants rated Lubricity better than their usual remedy.
The only over-the-counter Dry Mouth Spray that contains Hyaluronic Acid as active ingredient

Flavorless and odorless solution which is best for individuals with increased sensitivity to bitter tastes

 

Clinically proven 5-ingredient formula that works. All ingredients are generally recognized as safe by FDA

2

oz

 bottle contains

 a

 30-day supply

 making Lubricity the 

most convenient, cost-effective solution for dry mouth symptoms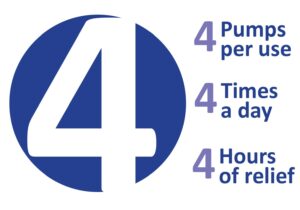 MetaQil Metallic Taste Oral Rinse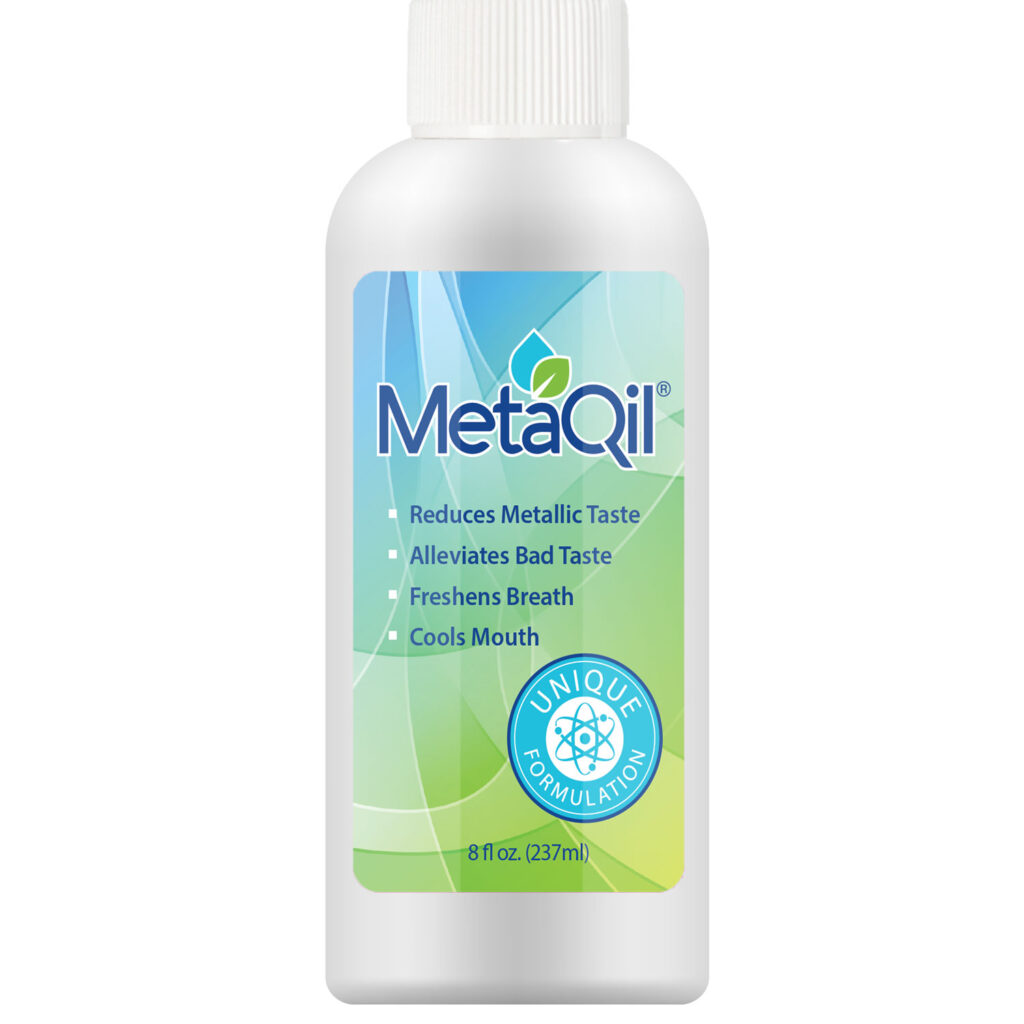 MetaQil's scientifically designed formula alleviates metallic taste caused by chemotherapy, GERD, and a variety of medications. MetaQil gently cools the mouth and provides instant, long-lasting relief from metallic taste symptoms. It has a mild flavor and does not "sting" the mouth like an every-day mouthwash. Regular use of MetaQil can help patients return to healthy eating and adequate nutrient intake.
MetaQil

is the first-of-its-kind Metallic Taste Oral Rinse that is designed to alleviate metallic, bitter and unpleasant taste symptoms caused by chemotherapy, radiation, GERD (acid reflux), medications, other medical conditions, and dysgeusia due to Covid-19

Contains ingredients to cool

the

mouth, freshen breath & provide instant metallic taste relief

Uses natural, safe ingredients

that includes

essential oils. All ingredients are generally recognized as safe by

the

FDA

In a clinical study, 85% of participants prefer

MetaQil

as a remedy for metallic taste

MetaQil

comes in a convenient 2oz. bottle for traveling or when you are on the go.

Also available in an

8oz

bottle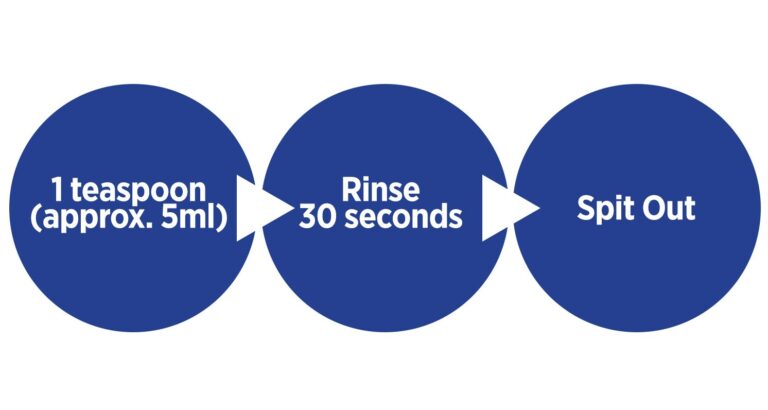 Where my patients can purchase Lubricity an MetaQil?
They can purchase it directly through our websites: lubricityinnovations.com & metaqil.com. Our products are also available on E-Commerce platforms: amazon.com, walmart.com, walgreens.com. Your office can also purchase at distributor price and provide it to your patients.
Can I sell your products?
Yes, you can purchase Lubricity and MetaQil at distributor price and sell it to your patients. Please contact us directly and we will be happy to help! Our main line is (716) 204-7215.
Get 40% OFF with our Special UB Convention Offer.
Sign up to receive your special UB Offer. You will receive more information about Lubricity and MetaQil, including: special promotions and discounts, webinar information, newsletters about Xerostomia and Dysgeusia, and much more. 
It helps so much. It's easy and convenient. I really like it as I've battled dry mouth syndrome for years.
Lubricity is one of many products I use for dry mouth. Compared to other sprays, it is the one I like & use. It works well & is not minty. Mint burns my dry mouth & many Sjogren's patients dry mouths. The biggest challenge is finding products without mint including gum. That limits product choice from gum to gels & sprays. It is ever so slightly sweet. It does not burn. It contains xylitol which is naturally anti-bacterial. It helps prevent cavities. It is the best oral moisture spray I have found
Lubricity keeps my mouth more comfortable and longer than other products I've tried. It also has fewer ingredients which is a plus, and no sorbitol that can be upset your digestive system.
Tried every remedy out there for metallic taste in mouth and this actually WORKS!!!! So glad I ordered it, works almost immediately, after 1-week metal taste had gone away.
This works well to rid the metal and dirt taste my mom gets after her chemotherapy treatments.
I really feel that MetaQil helps with the bitter taste that I am experiencing. I usually use it 2 to 3 times a day and notice relief instantly
The patients I have provided samples to so far have said MetaQil helped to mute the metallic taste they were experiencing, did not normalize their taste perception but did help to make things more palatable so they could eat more! All have gone on to purchase some.
It seems to help about half of the patients that I sample with dysgeusia. IT gives them about 5-10 minutes in which they can taste foods which is huge for them.
Most of my patients report they are satisfied with the level of relief they receive from the product.
I've been dealing with a metallic taste in my mouth for over 5 months now. I've used about a week now, and it's made BIG difference. Not enough that it's gone away, but it's really much better. I would highly recommend it!