Blood Pressure Medications and Metallic Taste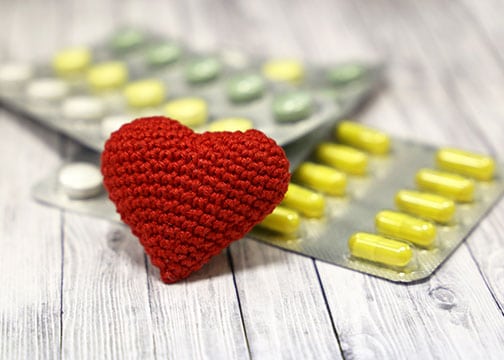 High blood pressure is a common health condition, especially in the elderly. It can cause heart disease and is a leading cause of stroke [1, 2]. It is managed through prescribed medications that have to be taken on a regular basis. Many blood pressure medications have side effects including taste alteration causing bitter, sour or metallic taste in the mouth.
One example is the ACE inhibitor captopril (Capoten). It is prescribed to treat high blood pressure. Captopril side effects often include taste changes [3, 4].
The taste changes alter normal eating and drinking habits. They also affect the mood and mental state of patients. The elderly are more at risk when they try to remedy bad taste by consuming excessively sweet and salty foods. Some also refuse to eat, and are at risk for malnutrition. This may affect the ability to follow the treatment regimen and cause additional health problems.
Many people also increase fluid intake to help with the bitterness in the mouth. This may cause incontinence and pose a risk of falls in older people as their need to go to the bathroom increases.[5] This is especially true when a patient has to get up more often during the night and walk to the bathroom.
If blood pressure medication has been prescribed, it is important to take it consistently. It is often not possible to stop taking or change the medication. However, it is possible to manage the side effects without altering normal eating habits.
At MetaQil, we understand the importance of blood pressure medications. We also know how troublesome it can be to experience persistent taste changes. That's why we formulated MetaQil, a product that alleviates the bitter, sour or metallic taste in the mouth. MetaQil is a simple mouth rinse that provides relief from unpleasant tastes without interfering with necessary medications and healthy diet.
Learn more about MetaQil by clicking the buttons below. We work with physicians around the country to help their patients maintain a healthy lifestyle. Talk to your doctor or pharmacist about MetaQil and see if they have free samples for you to try.   
[1] S. MacMahon, R. Peto, R. Collins, J. Godwin, J. Cutler, P. Sorlie, R. Abbott, J. Neaton, A. Dyer, J. Stamler, Blood pressure, stroke, and coronary heart disease: part 1, prolonged differences in blood pressure: prospective observational studies corrected for the regression dilution bias, The Lancet, 335 (1990) 765-774.

[2] R. Collins, R. Peto, S. MacMahon, J. Godwin, N. Qizilbash, P. Hebert, K. Eberlein, J. Taylor, C. Hennekens, N. Fiebach, Blood pressure, stroke, and coronary heart disease: part 2, short-term reductions in blood pressure: overview of randomised drug trials in their epidemiological context, The Lancet, 335 (1990) 827-838.
[3] B.S. Naik, N. Shetty, E. Maben, Drug-induced taste disorders, European journal of internal medicine, 21 (2010) 240-243.
[4] R.L. Doty, M. Shah, S.M. Bromley, Drug-induced taste disorders, Drug Safety, 31 (2008) 199-215.
[5] R. Douglass, G. Heckman, Drug-related taste disturbance: a contributing factor in geriatric syndromes, Canadian family physician, 56 (2010) 1142-1147.
MetaQil mouth rinse alleviates metallic taste in the mouth, providing long-lasting comfort and relief.
While there currently is no permanent solution to eliminate metallic taste, MetaQil® has made it easier to temporarily alleviate it. The solution is safe, quick, and convenient to use.