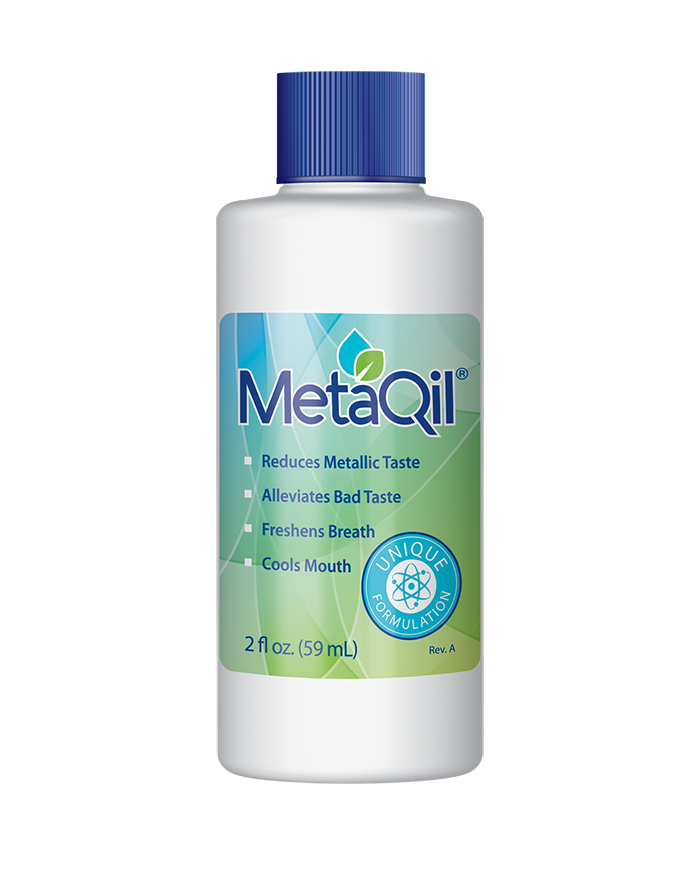 Meets Most Dietary Restrictions
Our Innovative Ingredients Cool the Mouth & Provide Instant, Long-Lasting Relief & Comfort
Our unique sugar-free formula includes xylitol, a low calorie, very low glycemic index sweetener, known to help manage diabetes and weight. Our formula also contains monk fruit extract. Monk fruit extract contains anti-inflammatory properties to prevent oral diseases in the mouth as well as add a natural antioxidant sweetening agent. MetaQil is alcohol and sugar free, and safe for those with diabetes, heart conditions, and dietary restrictions.
Chemo therapy caused
everything
I
ate to have a "meta
l
lic" annoying flavor. I tried several
cures
but NONE worked.
Meta
Q
il
absolutely worked, now
I
can eat and taste!
Recommended by my radiation team.
Has
helped mask flavor change electric flavor, no flavor for liquid and solid soft meals.
Actually,
like
it better than any other big brand mouthwash by the gallon. It's not sweet or sticky
I'm in Chemotherapy, which is causing some canker sores in my mouth. Listerine, my normal mouthwash, stings when it touches the sores.
Meta
Q
il
doesn't sting, and yes, it does appear to leave my mouth fresher.
Important: If you are pregnant or breastfeeding, please consult your physician before using MetaQil. Do not use MetaQil if you are taking any medications that contradict with this product. Please consult your physician if you have any concerns regarding the use of MetaQil. Keep out of reach of children. Do Not Swallow.