Referral Program For Professionals
Help Your Patients Find Relief from Metallic Taste
MetaQil is a first-of-its-kind product scientifically designed to alleviate metallic taste. Our innovative ingredients cool the mouth and provide instant, long-lasting relief, and comfort for metallic taste symptoms.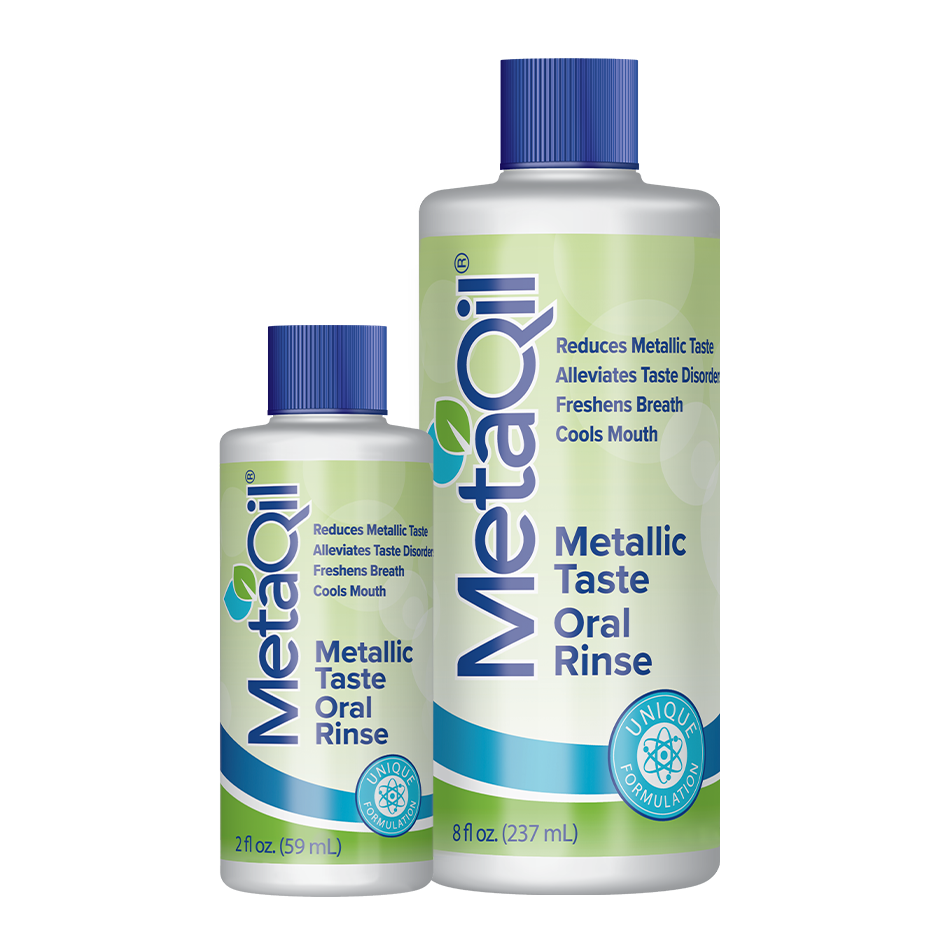 MetaQil is an Oral Rinse that Gently Alleviates any Unusual Taste in the Mouth & Restores a Normal Sense of Taste
Offer your patients something more!
Our MetaQil Referral Program is designed to help you and your patients get the most out of MetaQil Metallic Taste Oral Rinse!
By Registering You Will Receive:
FREE Patients Coupons (Digital & Hard Copy)
Special Sample Offers
Complimentary Samples of MetaQil 
Downloadable Patient Materials
Monthly Newsletter about Dysgeusia & MetaQil®