Trigeminal Neuralgia and Metallic Taste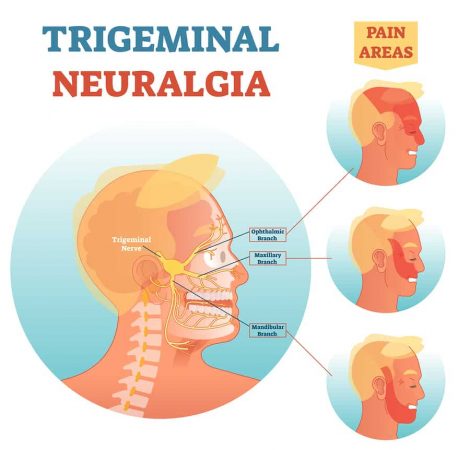 Trigeminal neuralgia is a chronic pain disorder that is caused by the disturbance of one of the most widespread nerves in the face. It often causes extreme, unpredictable attacks of facial pain and can last anywhere from a few seconds to a few minutes. These attacks are sometimes physically and mentally debilitating for those who experience them.
TN occurs most often in people over the age of 50, but can be found in anyone, including infants, given that they have other pre-existing conditions. This chronic pain can be caused by a variety of reasons, including blood vessels applying too much pressure to the nerve, a multiple sclerosis diagnosis, nerve compression from tumors, tangled arteries, or any type of nerve injury. Due to the wide variety of causes, TN is found in 12 out of every 100,000 people each year, and is more common in women than in men. It is diagnosed through MRI and by ruling out any other causes for facial pain, including a large number of other nerve disorders. Trigeminal neuralgia can be treated through many methods including medications and surgeries.
Because TN is a nerve disorder, it can affect the sense of taste. Some people who suffer from TN have reported that they experience a metallic taste, which is common in people with central nervous system disorders.
We formulated MetaQil to help those suffering from taste disorders. MetaQil is a product that alleviates the bitter, sour or metallic taste in the mouth. MetaQil is a simple mouth rinse that provides relief from unpleasant tastes without interfering with necessary medications and healthy diet.
Learn more about MetaQil by clicking the buttons below. We work with physicians around the country to help their patients maintain a healthy lifestyle. Talk to your doctor or pharmacist about MetaQil and see if they have free samples for you to try.   
MetaQil mouth rinse alleviates metallic taste in the mouth, providing long-lasting comfort and relief.
While there currently is no permanent solution to eliminate metallic taste, MetaQil® has made it easier to temporarily alleviate it. The solution is safe, quick, and convenient to use.