5 Simple Things You Can Do to Improve Your Mindset and Avoid Depression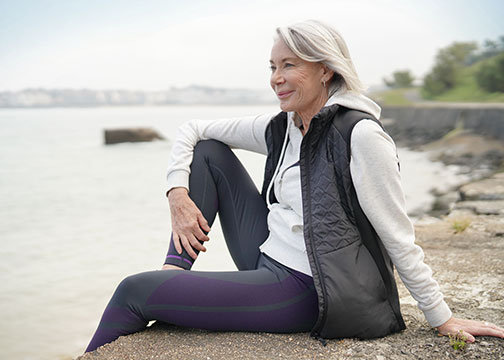 As the use of antidepressants and anti-anxiety medications is on the rise in the U.S., it's important to take a step back and evaluate other ways of dealing with emotional and mental problems we may face. There are many things we can do to get the help we need, both physically and mentally. And they don't have to come in a pill.
It's fairly easy to take some simple steps to better our lives, all on our own. Here are 5 things you can do to start.
1. Examine who you are as an individual.
Ask yourself some simple questions. What are the most important things in your life? What brings joy and a sense of achievement? What does not? Try to eliminate activities, people and things from your life that upset or anger you. Focus your energy and time on what matters to you, and what makes you happy.
2. Learn to relax.
Find something that helps you unwind after a long day and makes you forget about the many stresses of life. This can be reading, cooking, exercising, or something as simple as breathing. Whatever works for you is right.
3. Eat right and exercise on a regular basis (whatever that may be for you specifically).
It's hard to achieve a healthy mindset without a healthy physical state. Be mindful of what you put in your body. Take your time during meals, don't be distracted and avoid junk food. Increase physical activity. Even a little bit of exercise can greatly improve your mood and give you some positive energy and inspiration.
4. Avoid harmful quick-fix solutions.
Smoking, drinking alcohol, gambling, etc. may seem like a relief, but it is short-lived, misleading and can cause extreme damage to your physical health and state of mind. Not worth it in the grand scheme of things.
5. Take control of your life.
Don't wait for success and happiness to come to you, but instead create it yourself. After all, you are the only person who know what happiness means to you. Set a goal for yourself, however small, and make a plan on how to achieve it. Making even tiniest changes happen will give you a sense of control and confidence in your ability to create bigger, lasting change.
Of course, these tips are not the only things we can do to better our lives. Often a simple realization that further help is necessary is a huge step towards recovery and transformation. Be unapologetic about this! Whether medication or therapy is the next step, seeking help is never a bad thing. In fact, it shows strength and care for ourselves and our loved ones!
At MetaQil, we know that taking medications for depression and anxiety can be necessary for our customers. We created this product with the hope that it can help offset the side effect of metallic taste for those taking these medications. MetaQil is a simple mouth rinse that provides relief from unpleasant taste alterations.
MetaQil mouth rinse alleviates metallic taste in the mouth, providing long-lasting comfort and relief.
While there currently is no permanent solution to eliminate metallic taste, MetaQil® has made it easier to temporarily alleviate it. The solution is safe, quick, and convenient to use.